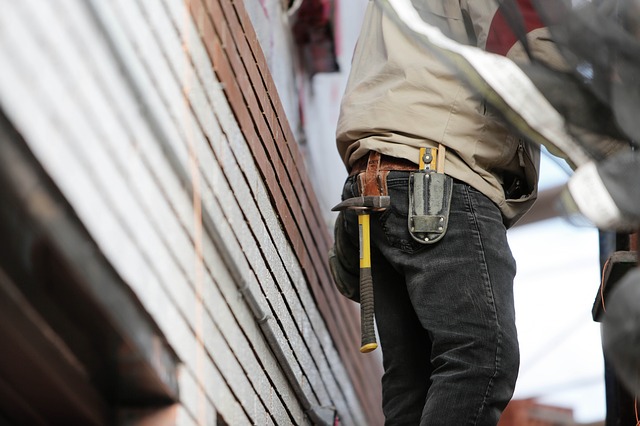 The home improvement industry is different in every city around our country because of such factors as building codes, local custom, contractor licensing requirements and local regulations.  The fact that Greater Cincinnati straddles the border of Ohio and Kentucky so near to Indiana certainly complicates matters.  Adding to the complexity between the states is their very different approaches to handling issues such as workers compensation and occupational licensing.  Also contributing to problems is the number of consumer complaints that seem to emerge year after year.
Homeowners may focus on contract provisions, references and Better Business Bureau reports to keep from getting ripped off.  In the process, however, they may overlook some of the other issues that may cause even larger problems.  For instance, homeowners may not realize that they are liable for damages caused by contractors who lack proper insurance coverage.  Homeowners may also be held liable for injuries sustained by workers who are not appropriately covered by workers' compensation.  Homeowners may even become liable for taxes.
As long as homeowners focus on the work, the quality of work and the price, there will be some number of contractors who will continue to cut corners to get business.  It becomes difficult for legimate contractors to compete.  Afterall, the contractor that is fully insured and paying all the appropriate taxes and workers' compensation has substantially higher overhead that the contractor who is paying his employees as subs or paying them under the table.  Homeowners may choose the contractor with the lower bid believing quality between contractors to be roughly equal.  But homeowners may, in the end, pay far more in cash and aggravation.
For example, homeowner requests and receives bids from several contractors to re-roof his house.  Bids range from $3,500 to $4,200 to $4,900.  Homeowner would like to pay no more than necessary so he likes the low bid of $3,500.  However, what he doesn't know is that low-bidder doesn't take out taxes on his workers.  Neither are the workers covered on workers'comp.  The workers themselves may even be illegal aliens.  Oh well, homeowner hires the low-bidder.  Low-bid contractor arranges to have a supplier deliver shingles to the house roof top.  The work proceeds and is completed.  Homeowner pays contractor and all seems fine.  Months later homeowner receives notice of lawsuit by supplier for cost of the shingles as low-bid contractor never paid for the shingles.  Homeowner may have to "buy" the shingles again.  A month after that the Ohio Bureau of Workers Compensation contacts homeowner to let him know a claim has been filed against him since low-bid contractor was not carrying workers comp on anyone but himself.  And unknown to you at the time, worker fell off the roof or shot himself with a nail gun or sustained some other injury causing permanent disability.  Homeowner is liable to make disability payments to worker for the rest of workers' life.  Let's say neither of these two events happens but homeowner wants a leak to be repaired.  Chances are low-bid contractor is not around as some government agency has caught up with him and run him out of business for failure to pay taxes or workers' comp etc.
Well what about the middle bidder?  Couldn't homeowner avoid these kinds of problems and still not have to pay top dollar.  Maybe.  But if homeowner would dig deep into the proposals of the high bidder and the middle bidder, homeowner might find out that middle bidder, while he pays employment taxes and workers' comp, is a corner-cutter.  He plans on using 20-year rather than 25-year shingles and 5" rather than 6" gutters.  Further, he doesn't plan to replace the metal valleys or flashing.  This will cause the roof to leak sometime in the next few years.  If these additional costs were added back into his bid the total cost might very well exceed that of the high-bidder.
Having the high bid doesn't necessarily mean that the contractor is paying his taxes and insurance and not cutting corners.  He just might be a very brazen cheater.  However, it is true that the honest, above-board, quality-oriented contractors do have to pay more, substantially more, than the cheaters.